Double Seater
Lacama
biposto
The LACAMA Biposto, a symphony of Italian design and adrenaline, is a double-seater masterpiece that pushes the boundaries of electric motorcycling. With its fluid lines and wide surfaces, it embodies the quintessential essence of Italian design—sinuous, sensual, and strikingly beautiful.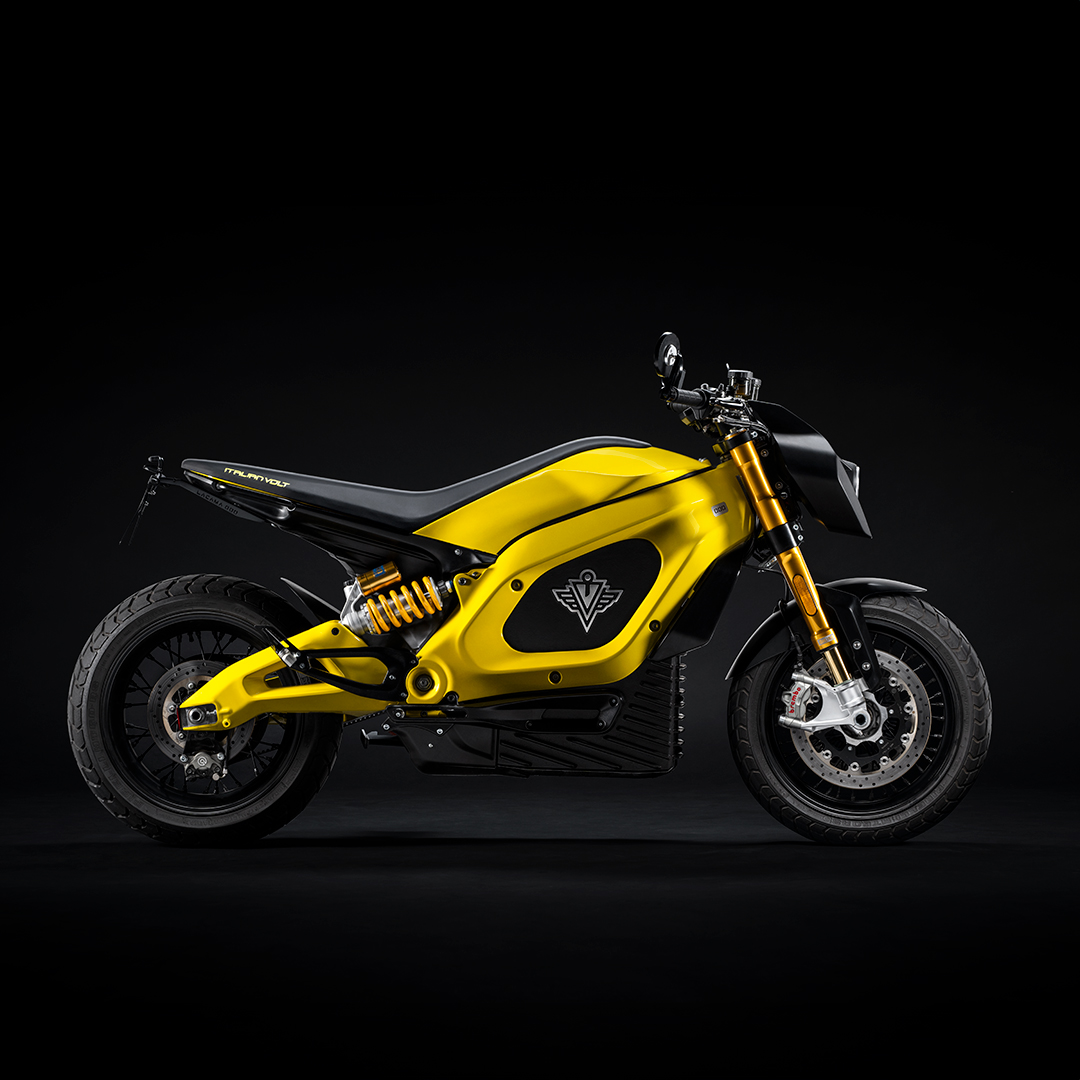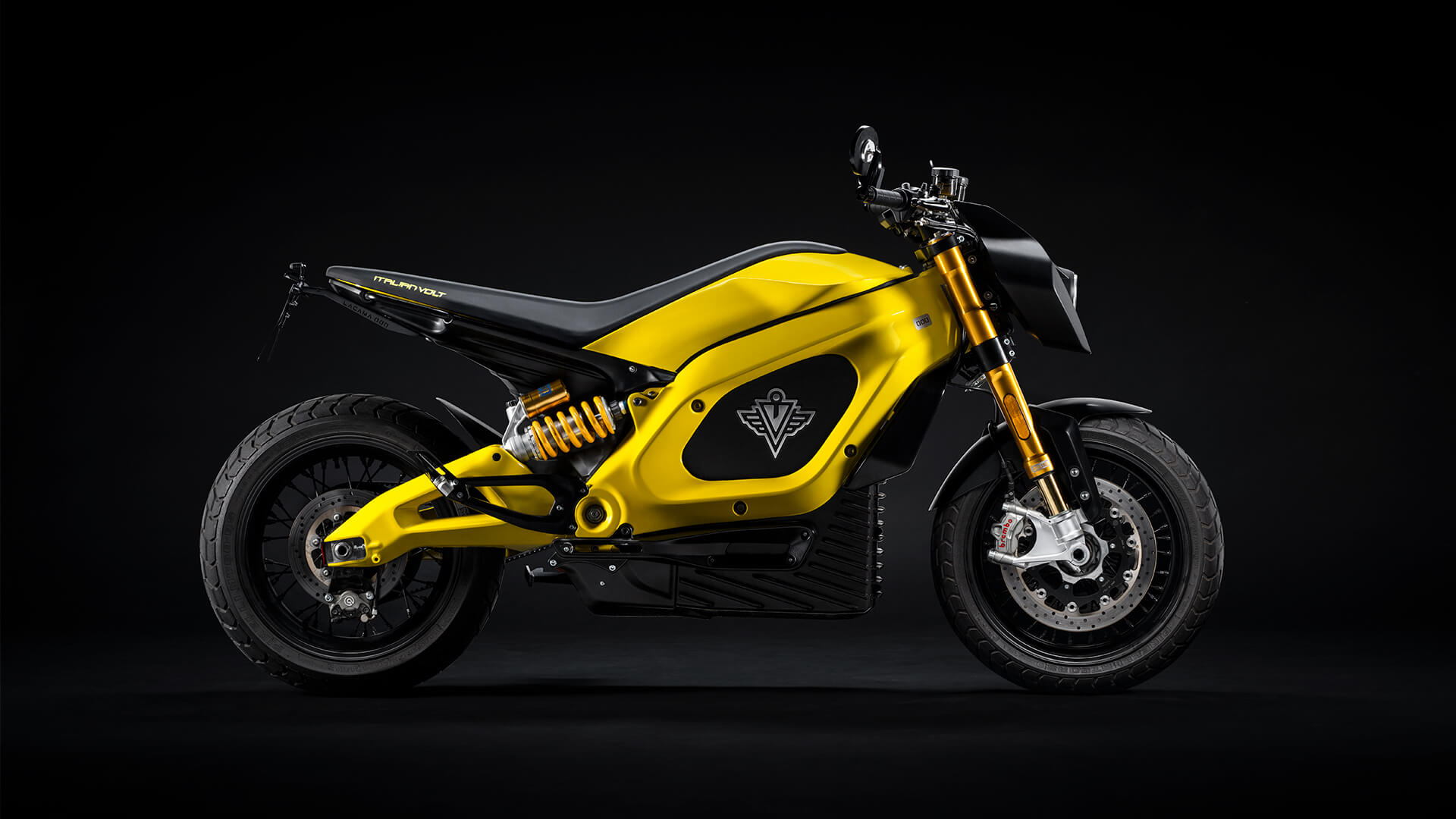 01 / 06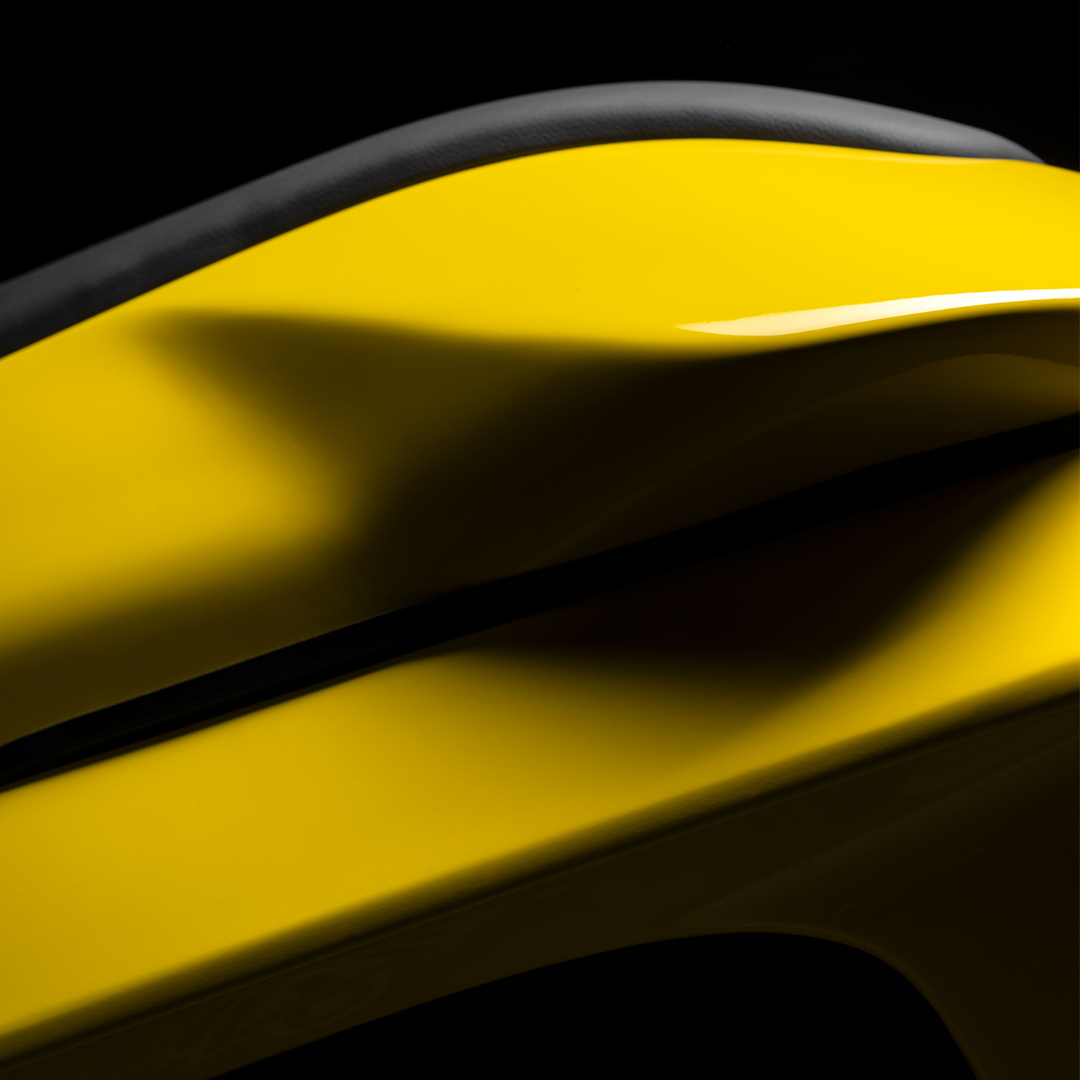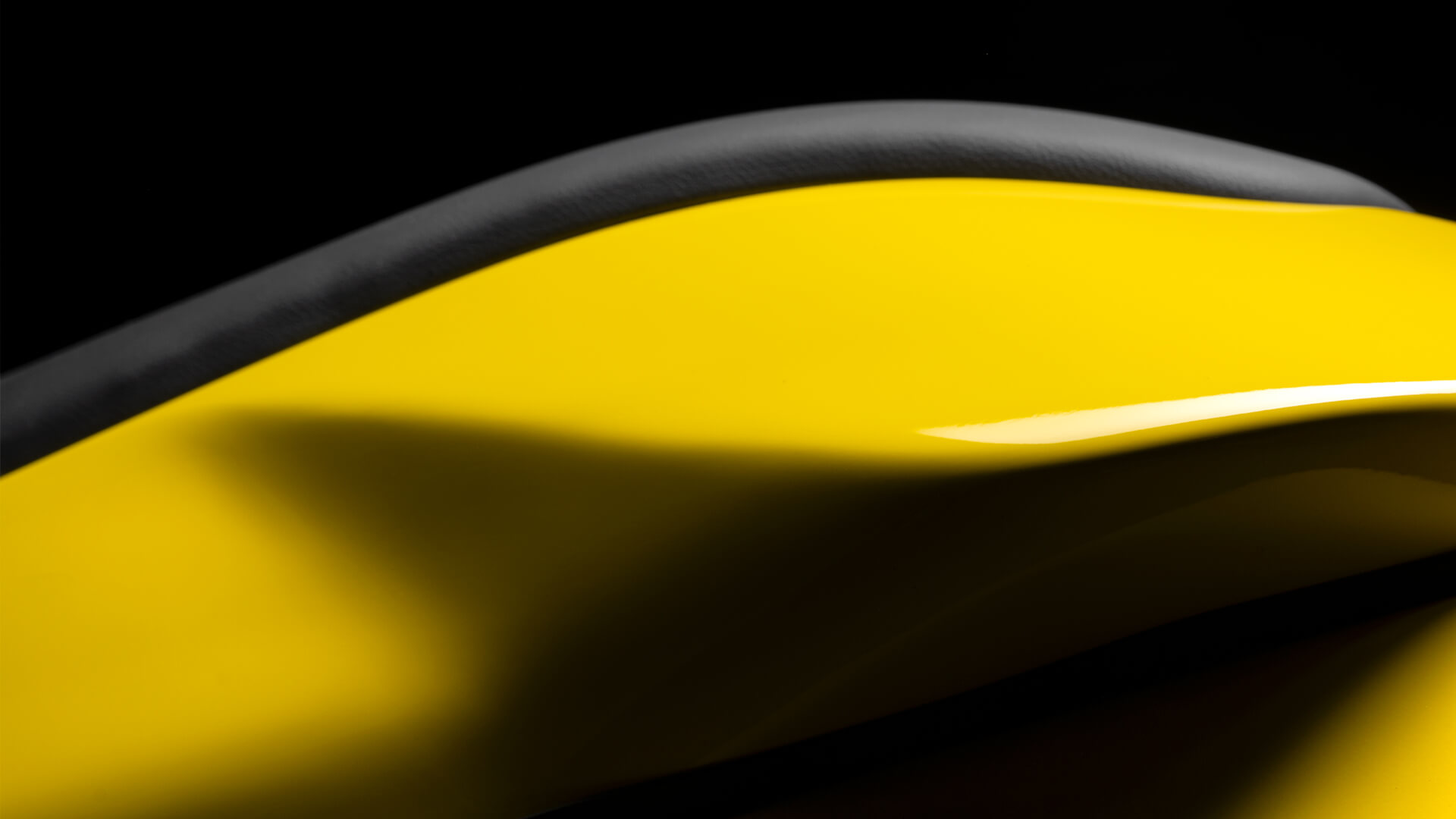 02 / 06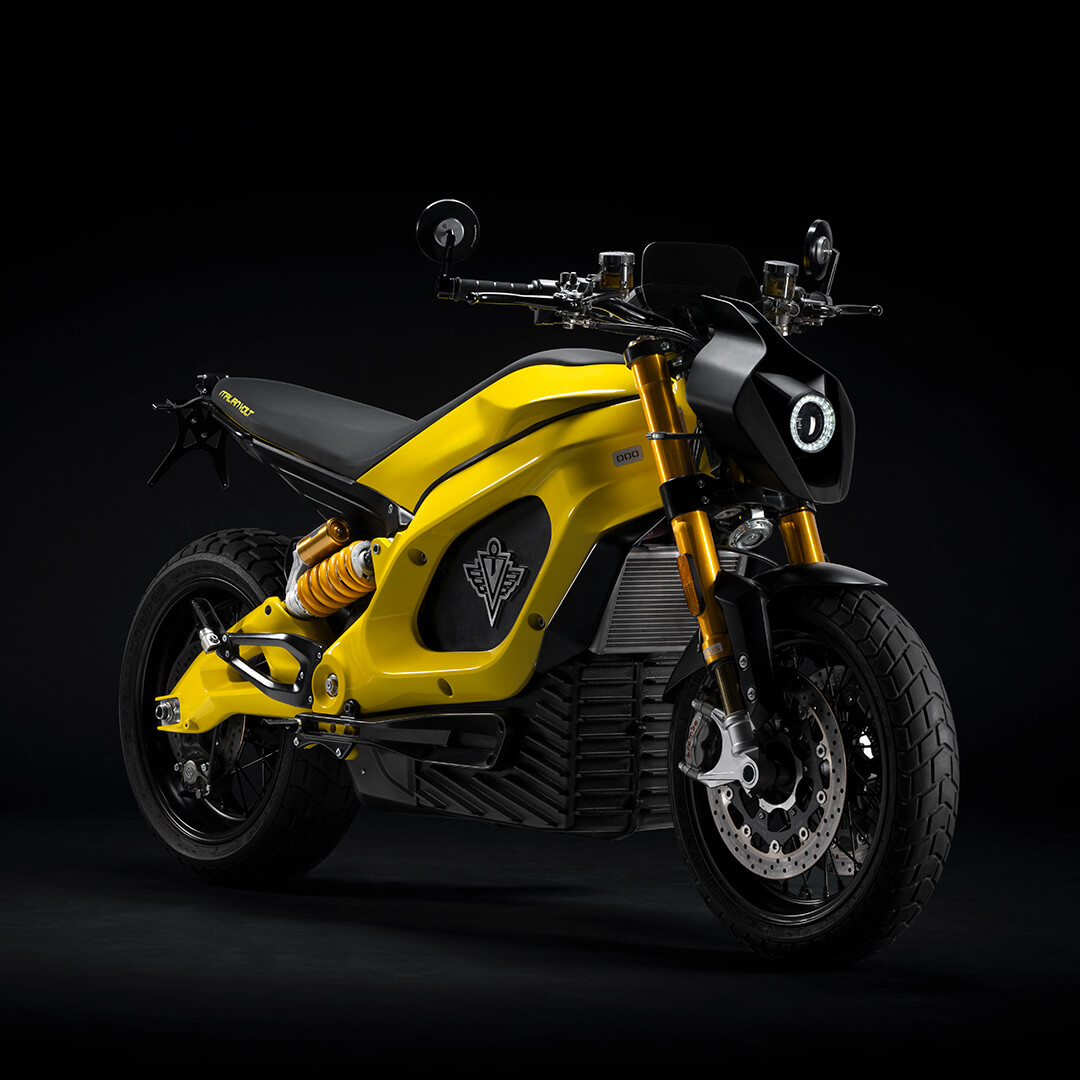 03 / 06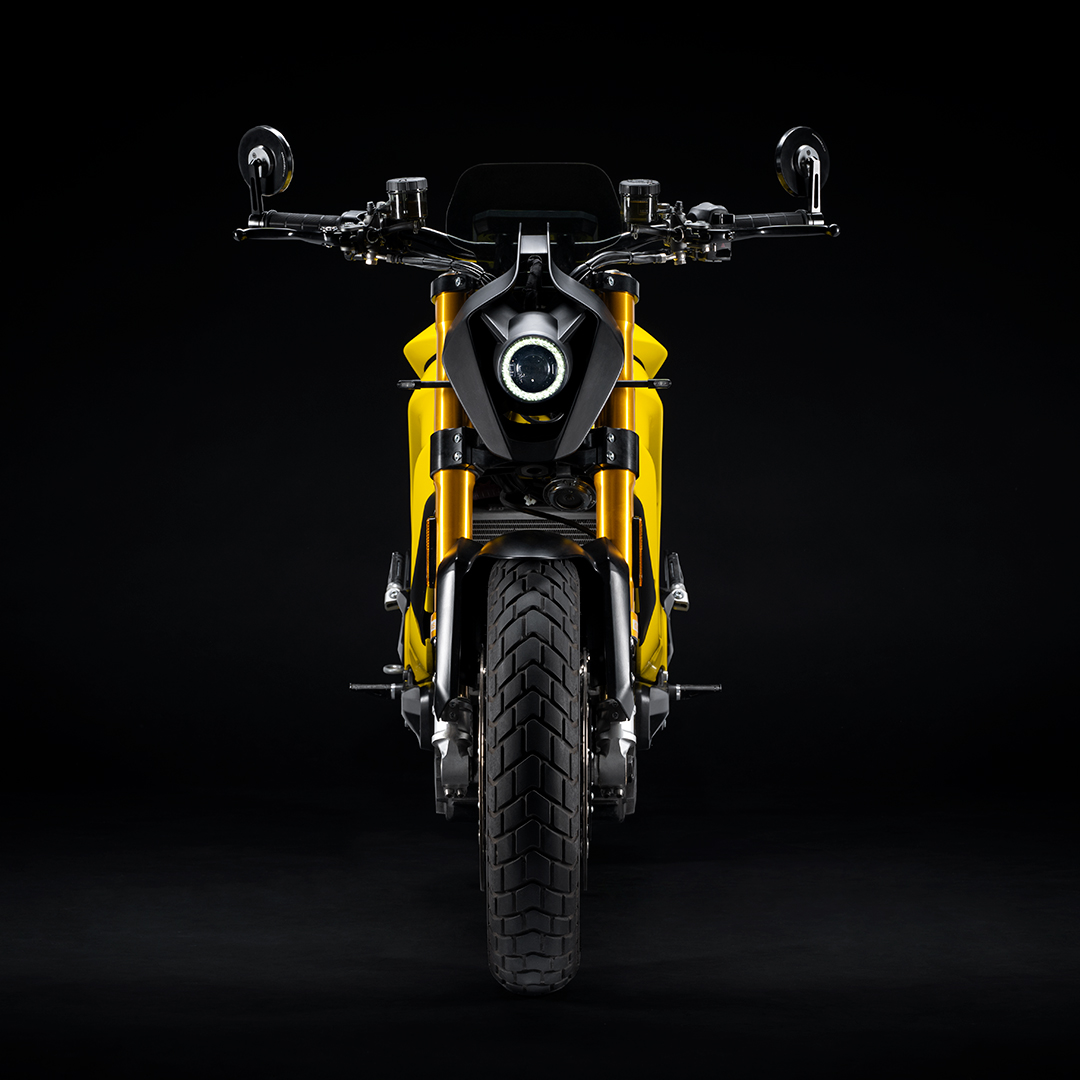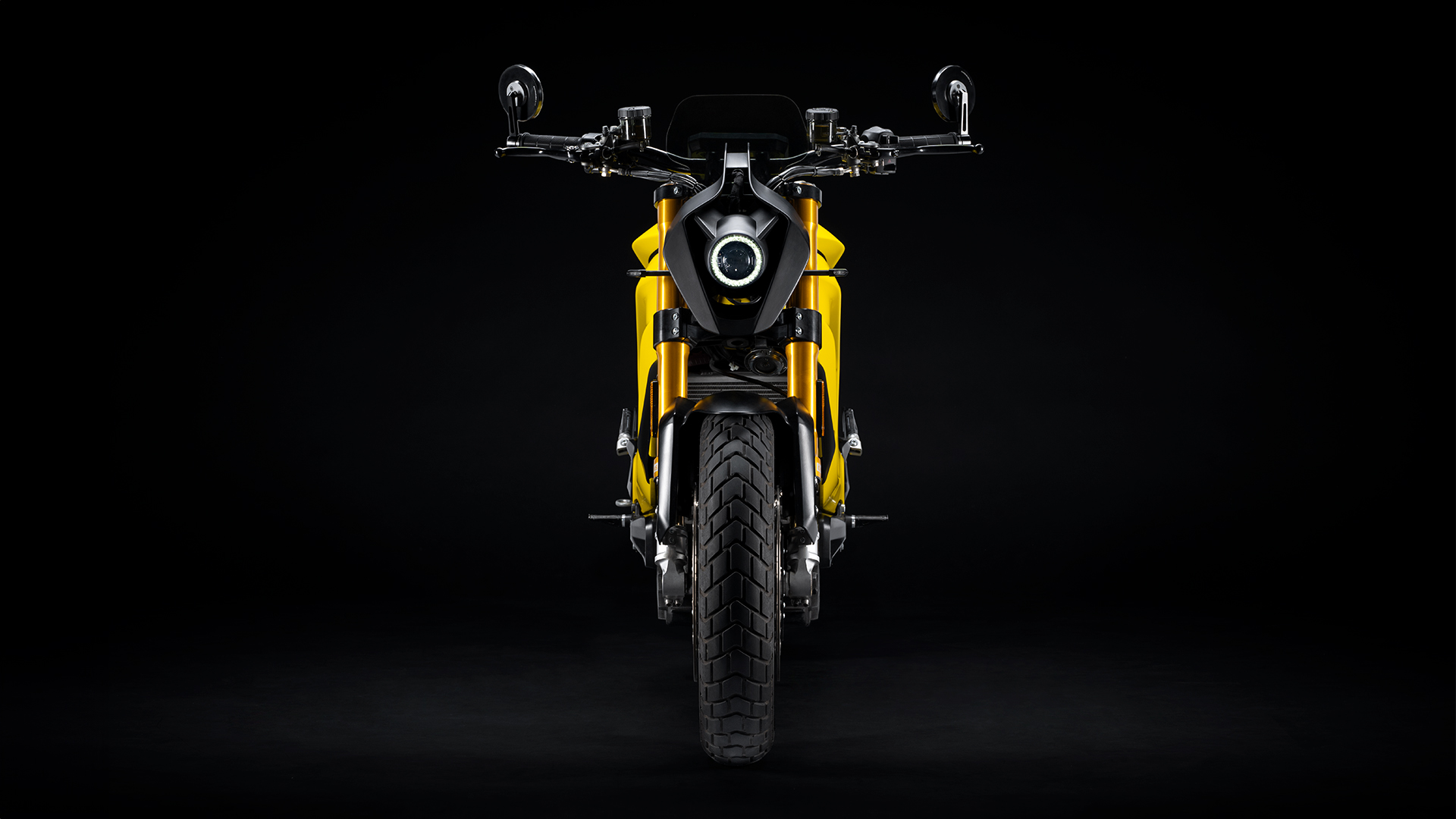 04 / 06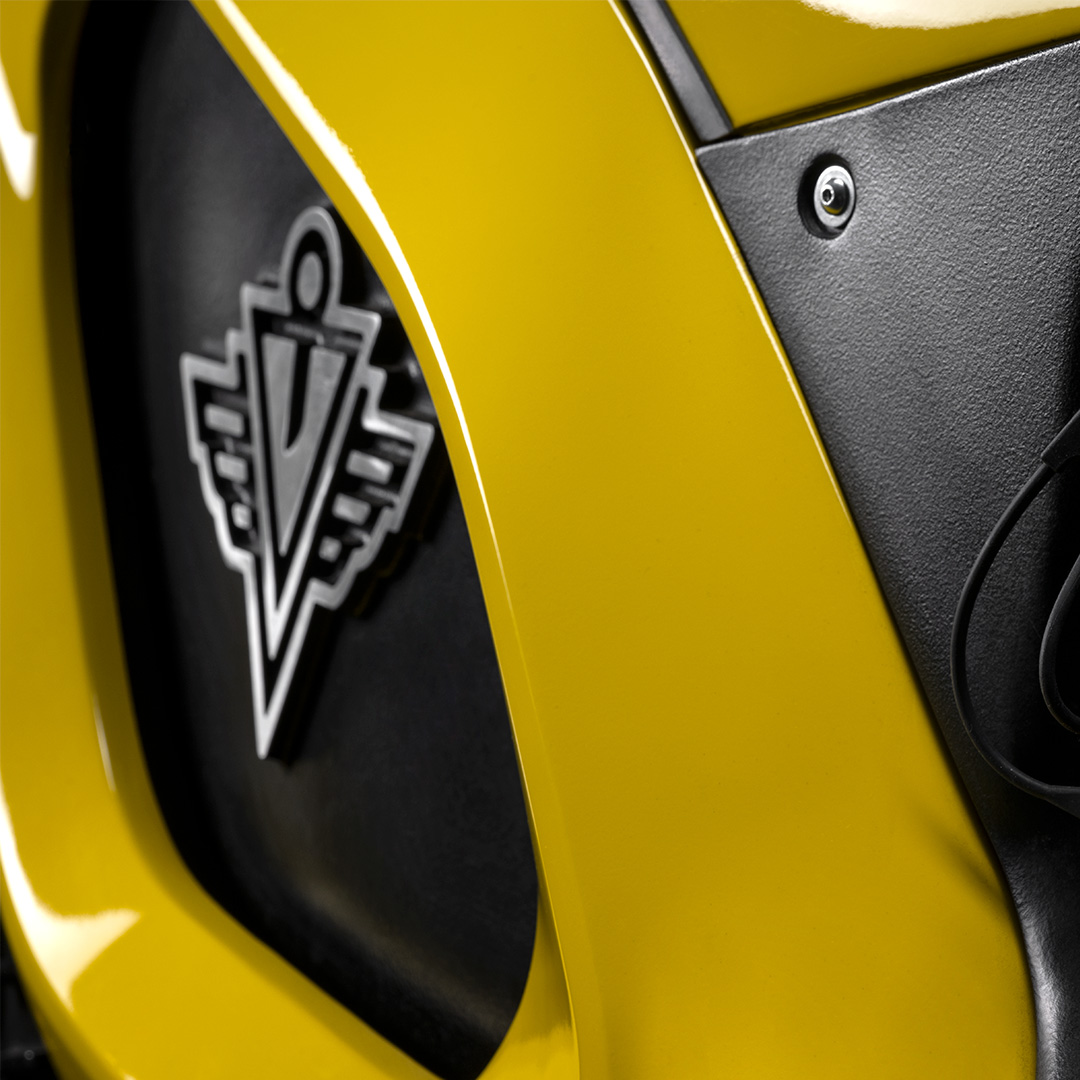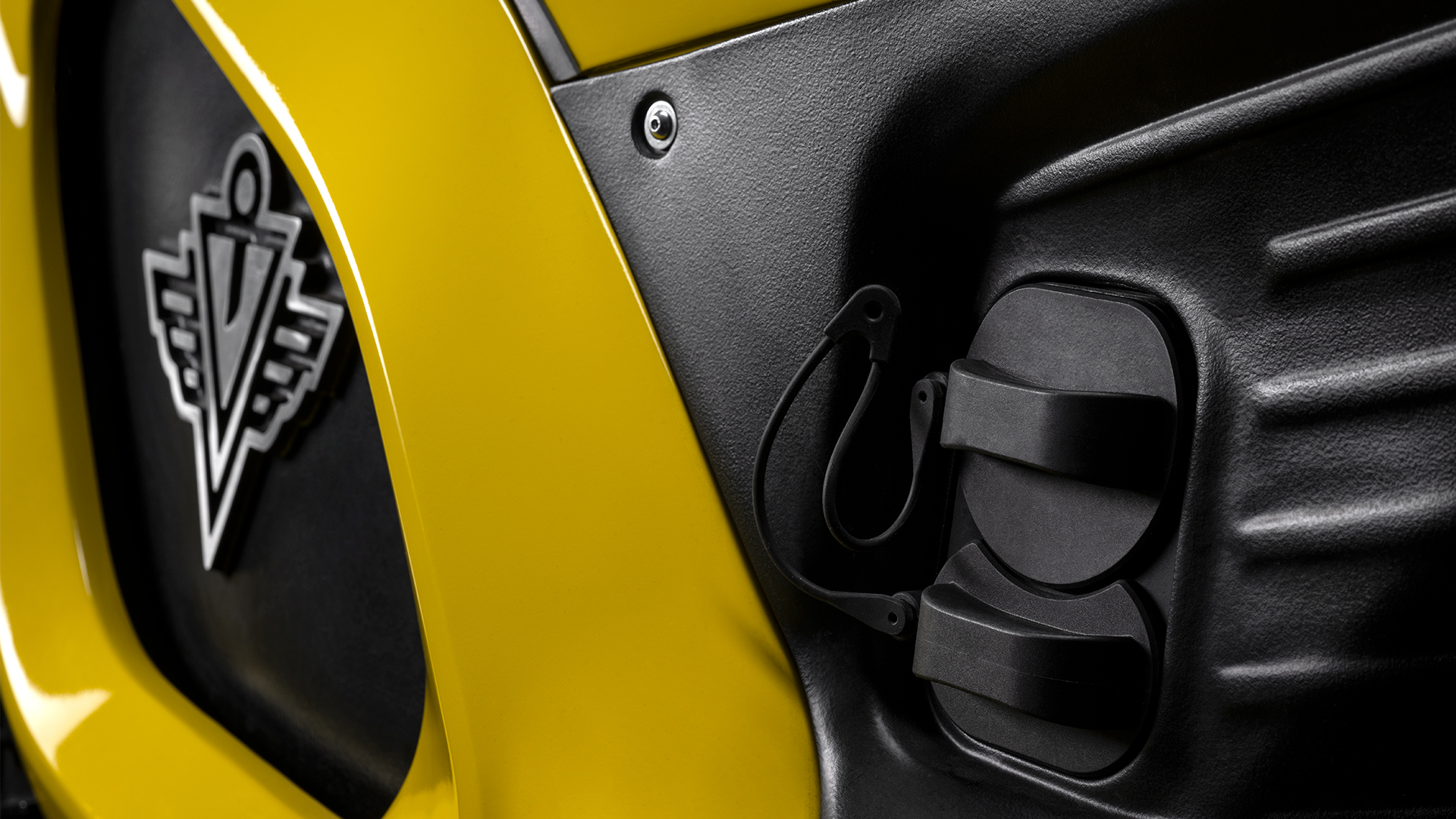 05 / 06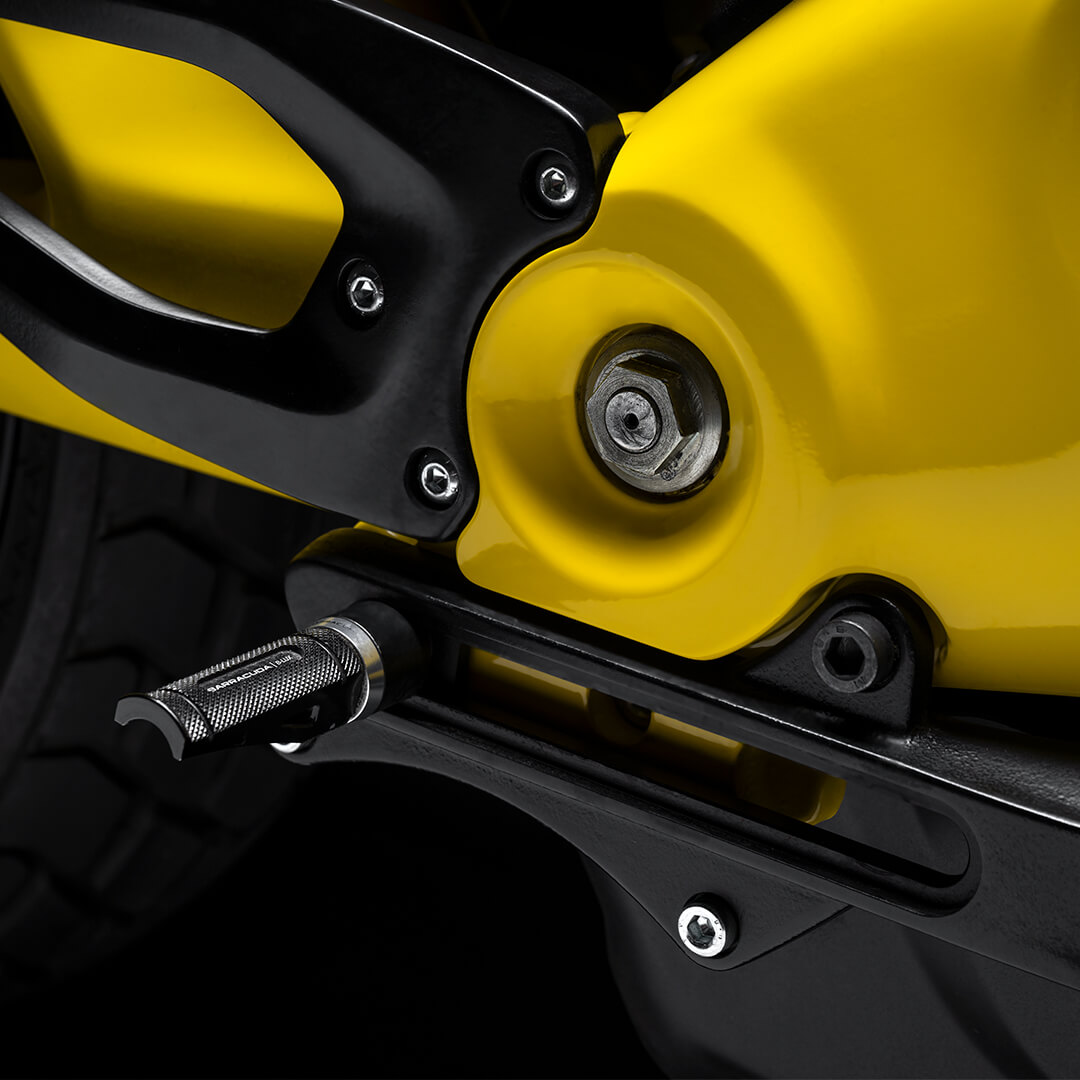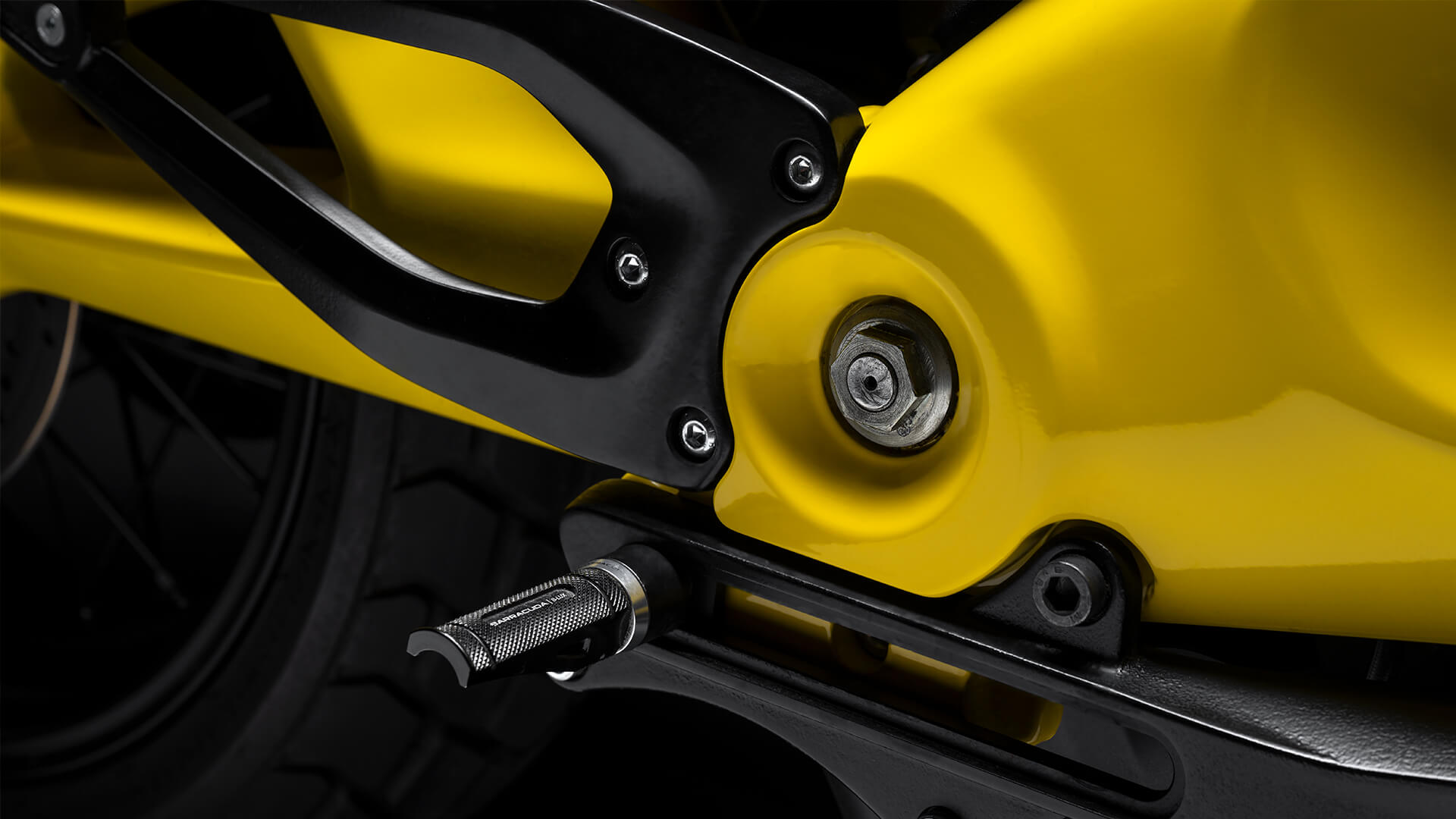 06 / 06
sinuous, sensual,
and strikingly aggressive
From its sleek curves to its dynamic profile, this two-seater exudes an aura of excitement. It's not merely a motorcycle; it's a statement of liberation. Crafted with precision and attention to every detail, the LACAMA Biposto boasts glossy finishes and high-end materials that elevate the ride to a realm of luxury. Whether you're carving through city streets or embarking on an open-road adventure, this electric marvel promises an unforgettable journey for two. It's the fusion of design, power, and Italian passion—a symphony of motion and style.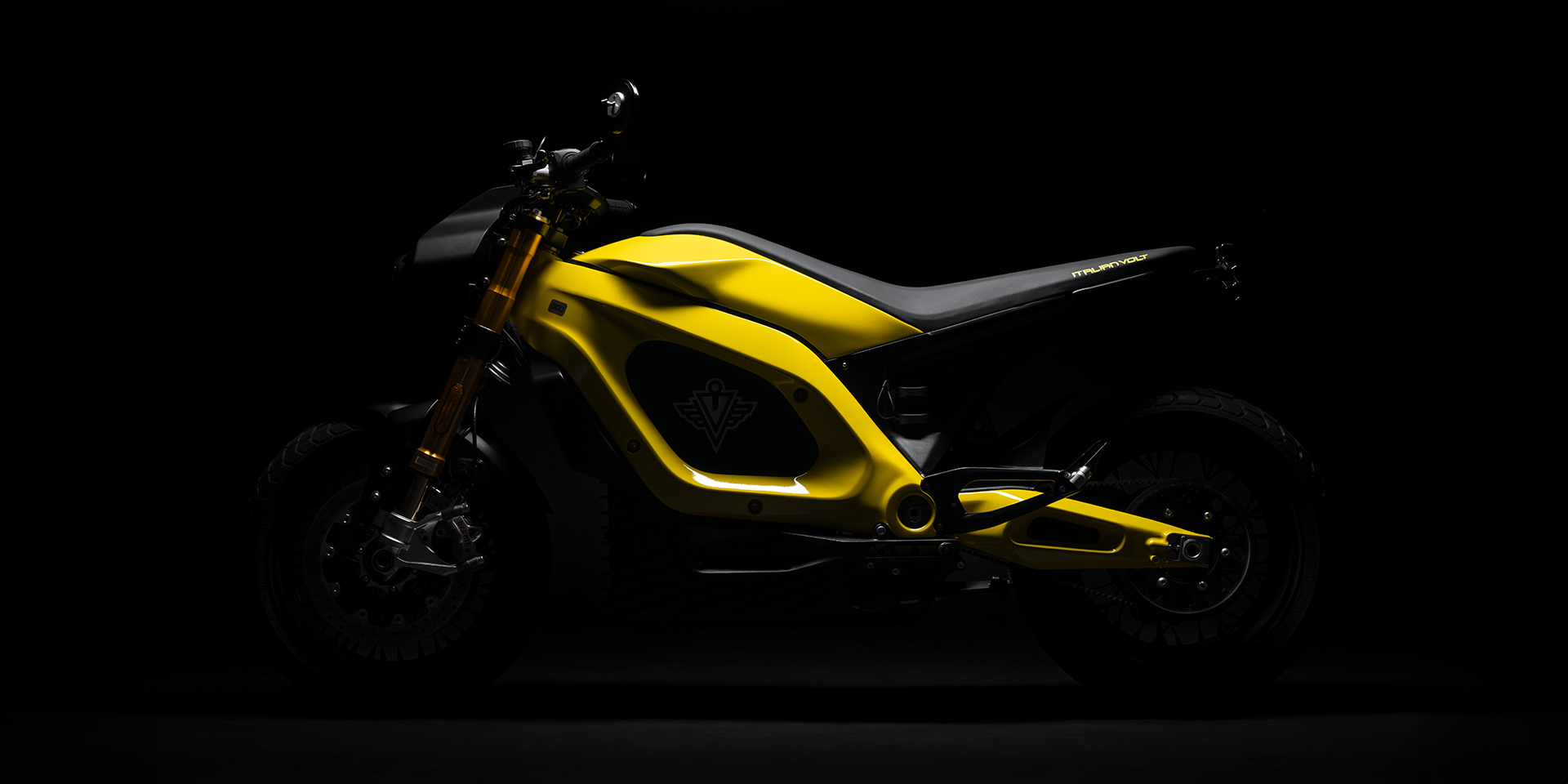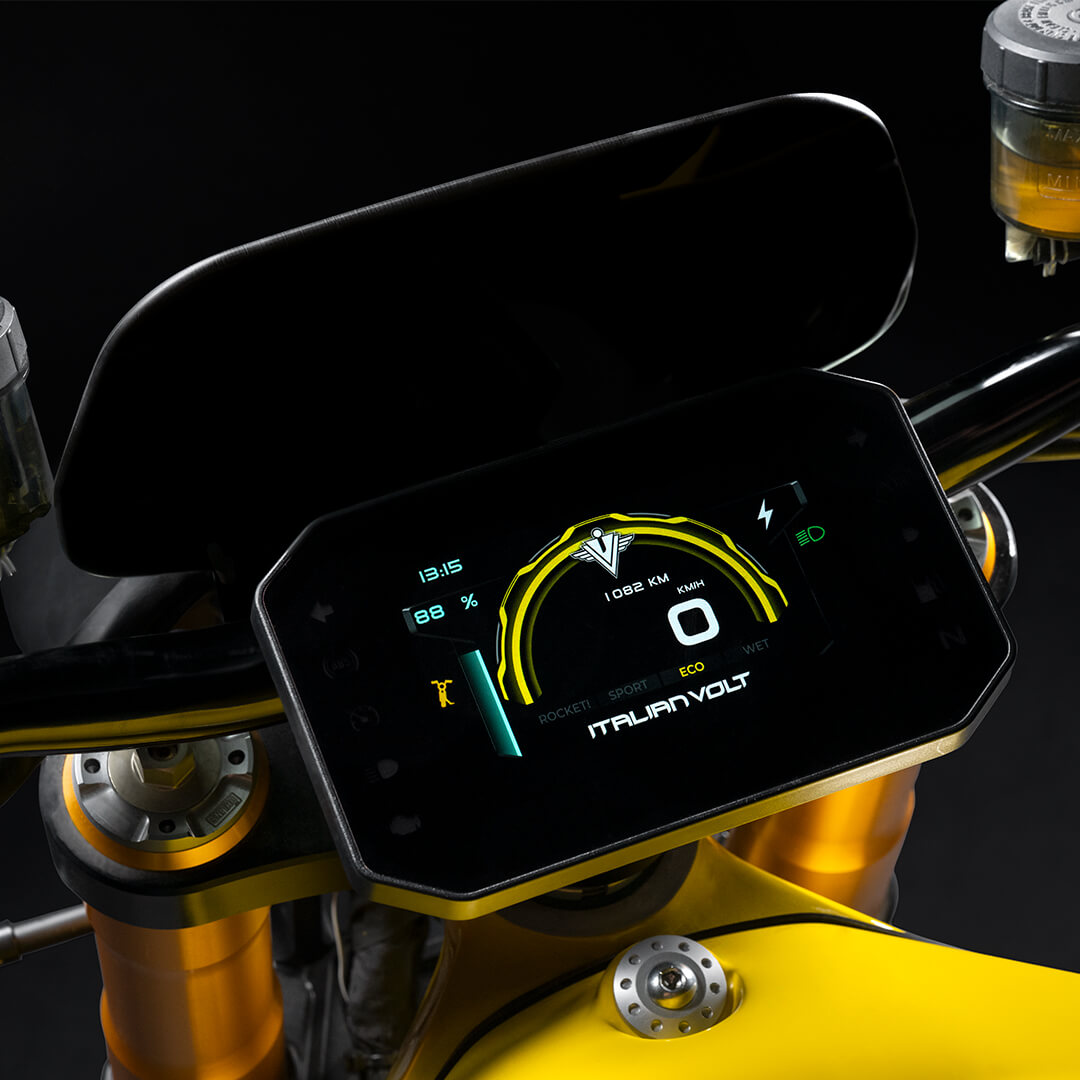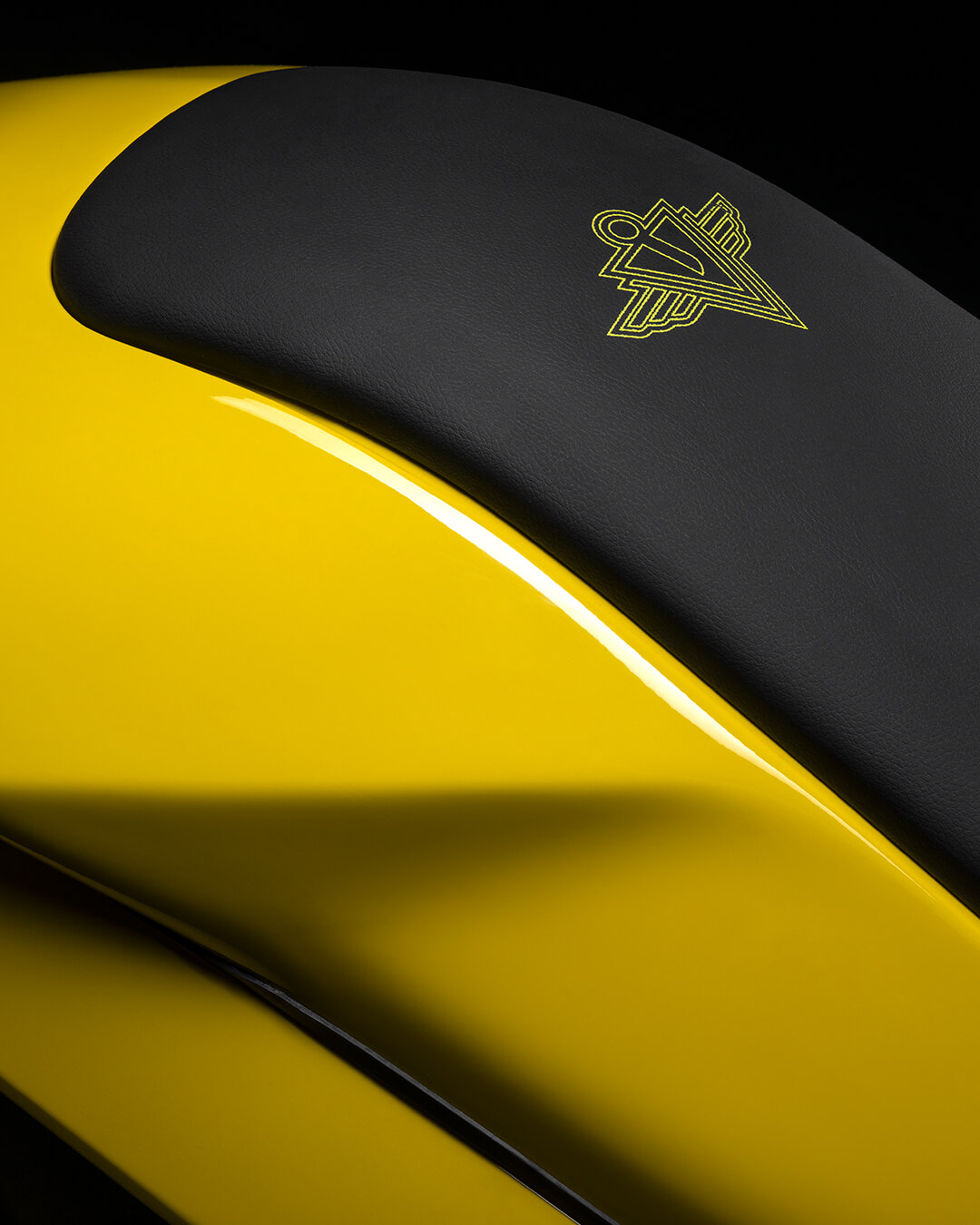 Inspired by the spirited heritage of motard and streetfighter motorcycles, the LACAMA Biposto's unique saddle design is a blend of form and function, ensuring both rider and passenger an unparalleled experience.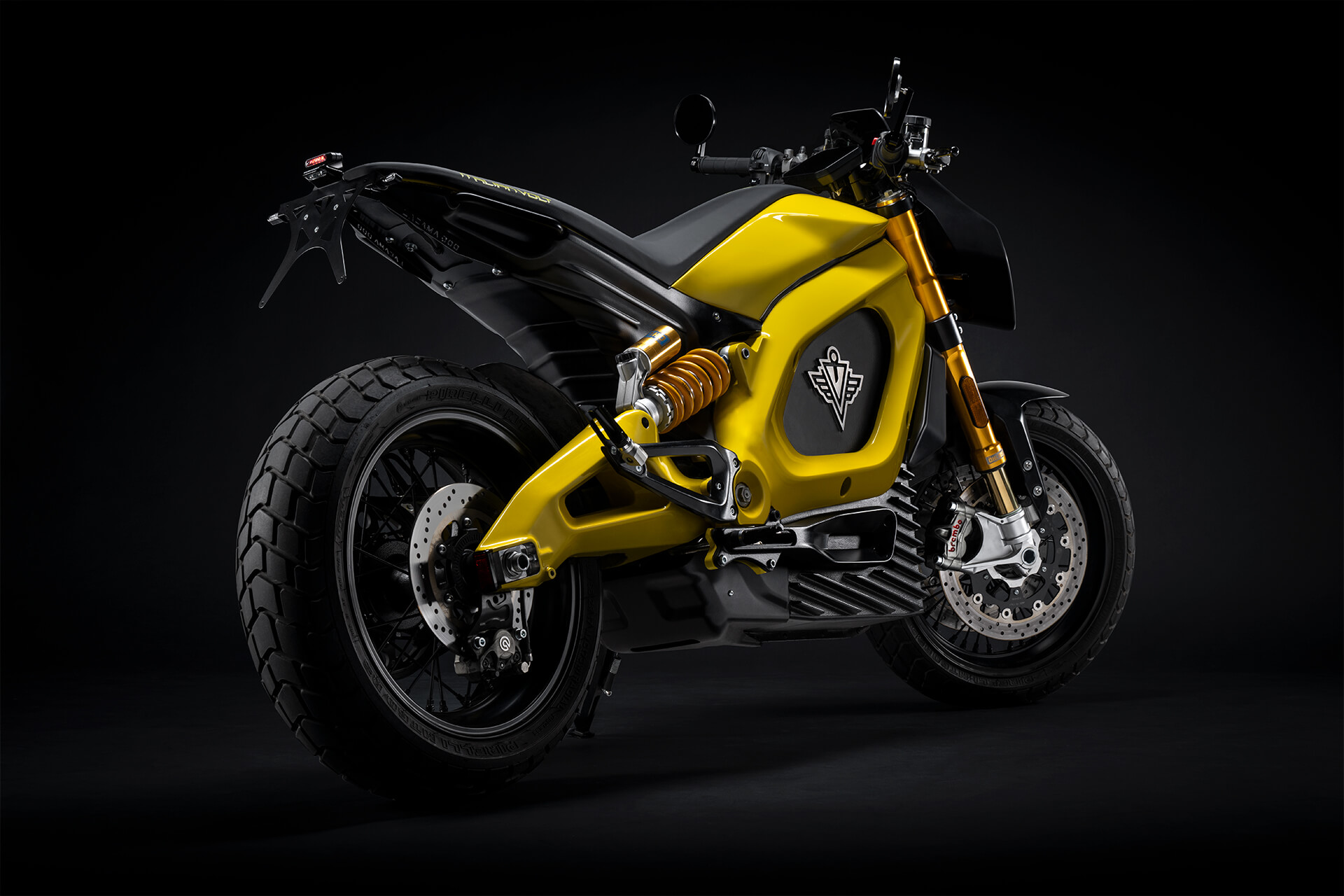 Key info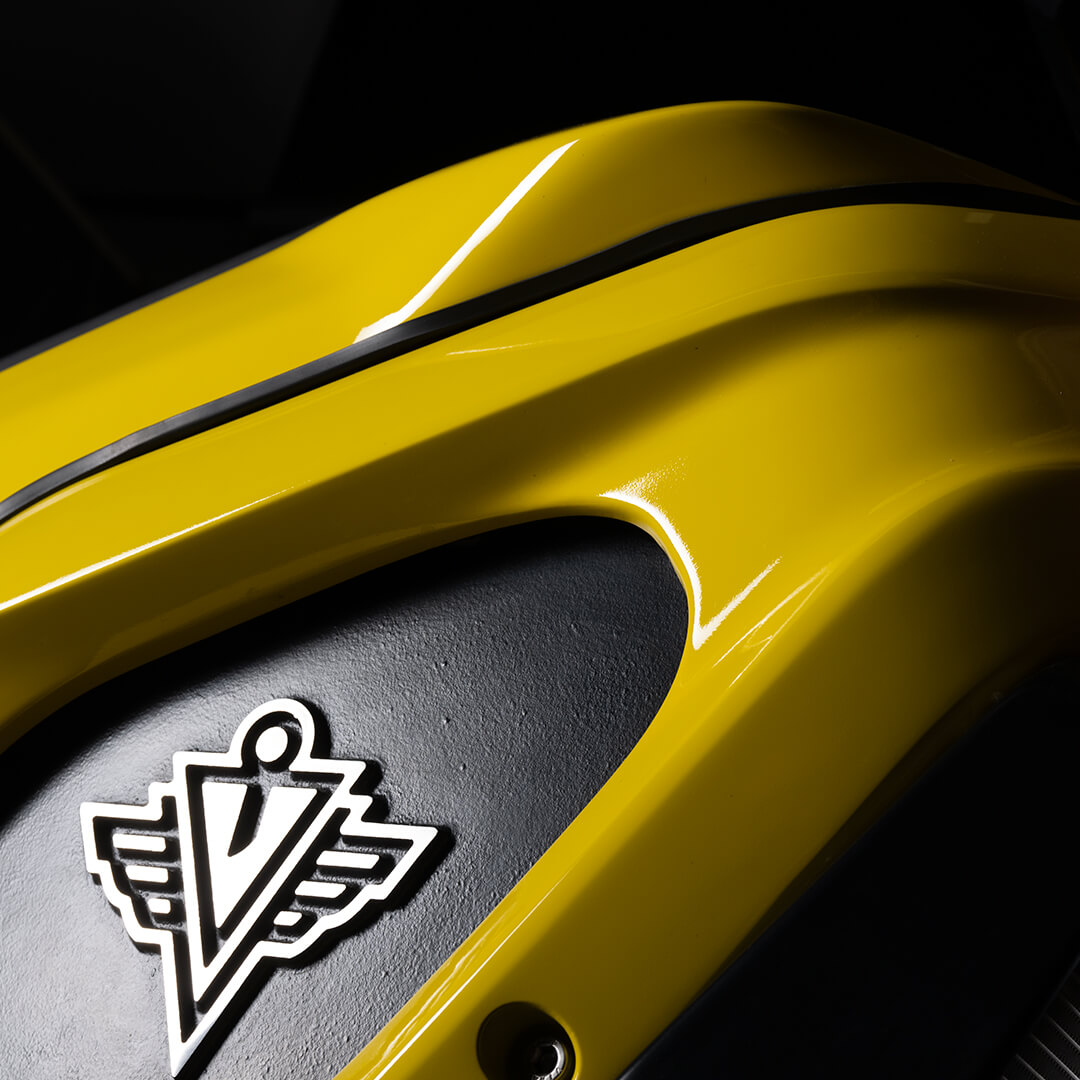 Chassis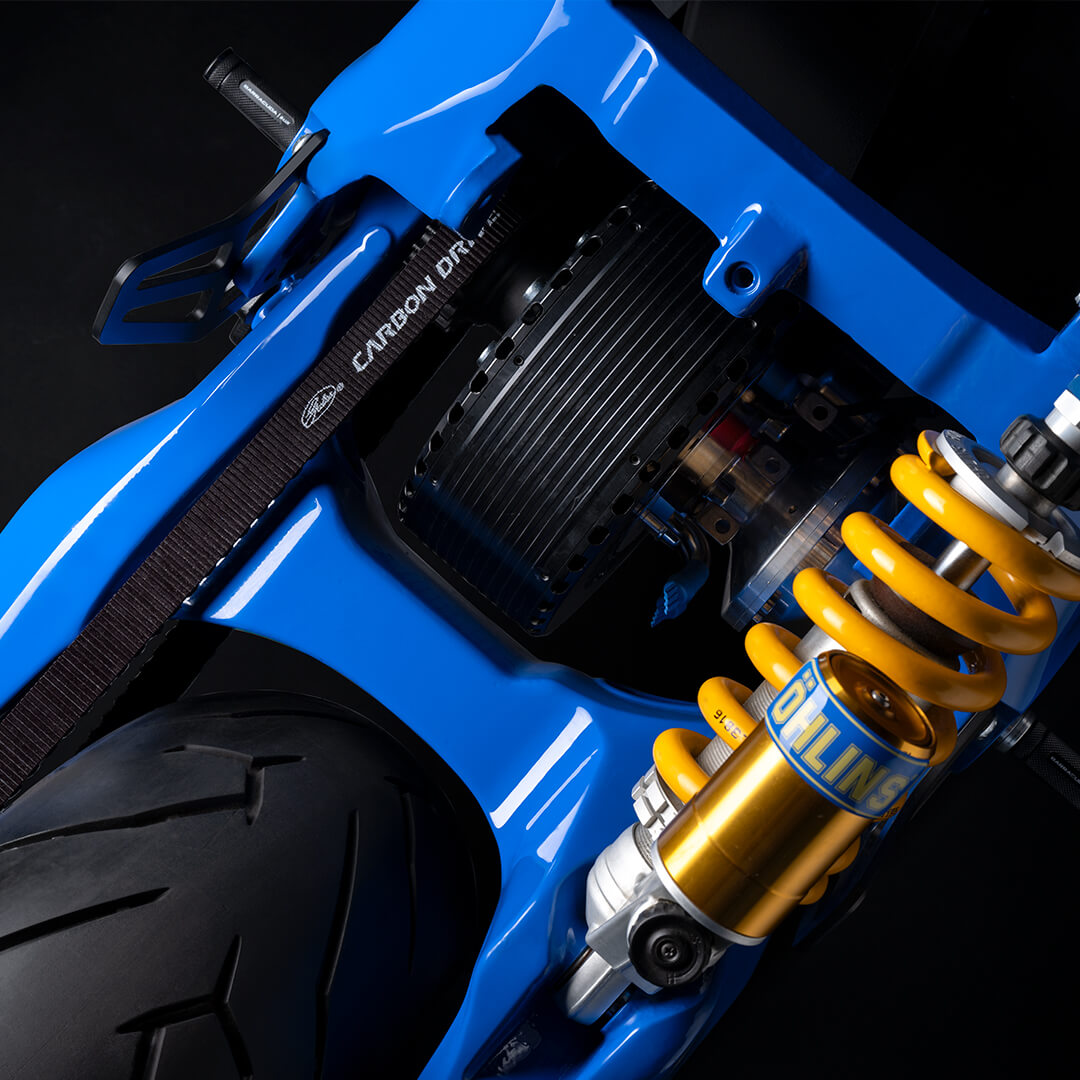 ENGine
electronics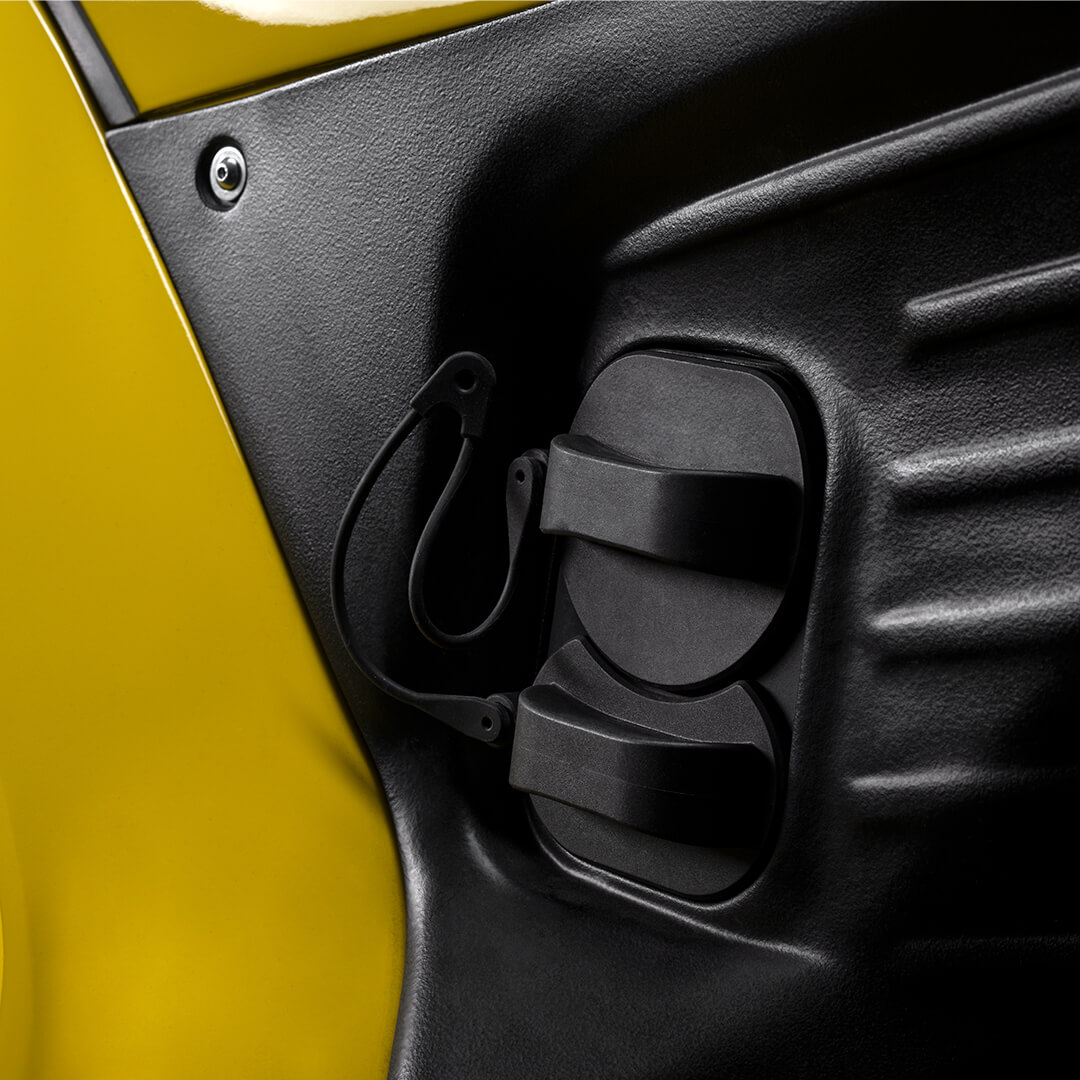 BATTERY
The customer creates his motorbike by choosing the Design and color of both the FRONT TYPE (in 10 Design variants) and the BODY TYPE (in both two-seater and single-seater variants).
22 colors are also available for painting the frame and swingarm, making the bike truly unique.
20 colors of eco-leather available for the saddles, with high comfort thanks to memory gel technology.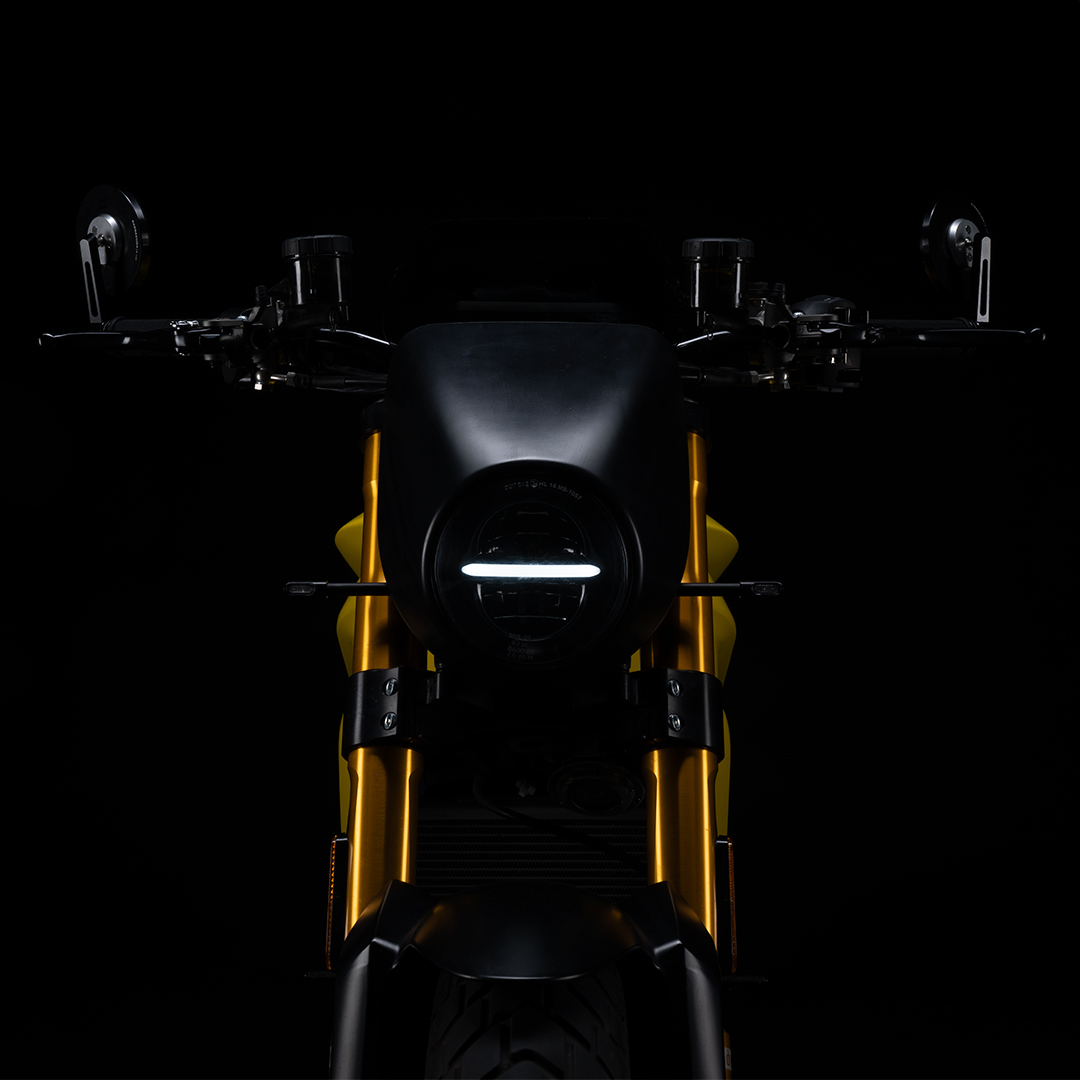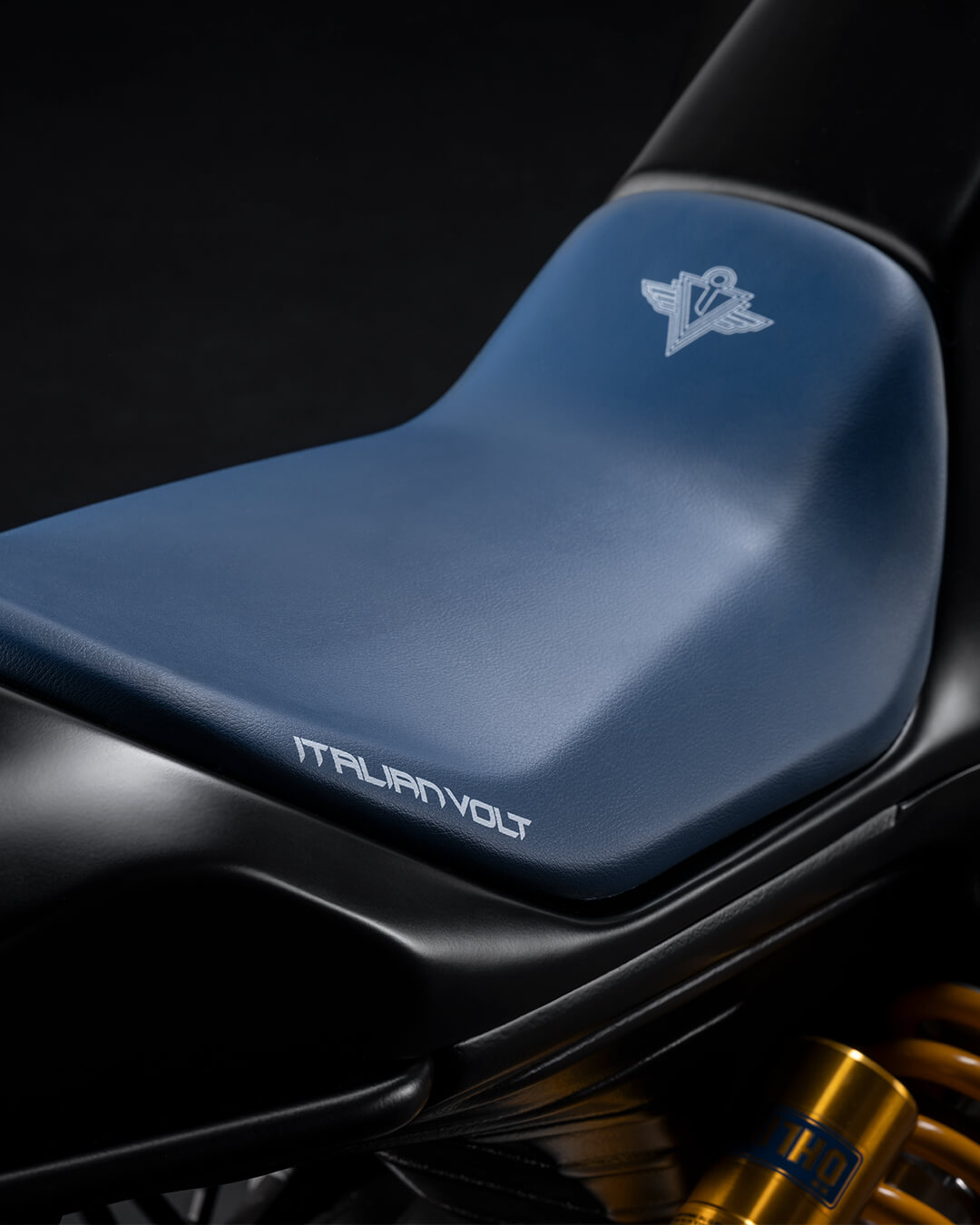 Each LACAMA produced is numbered, with a plate for each side on the frame and laser engravings on the rear plate holder frame with the progressive number.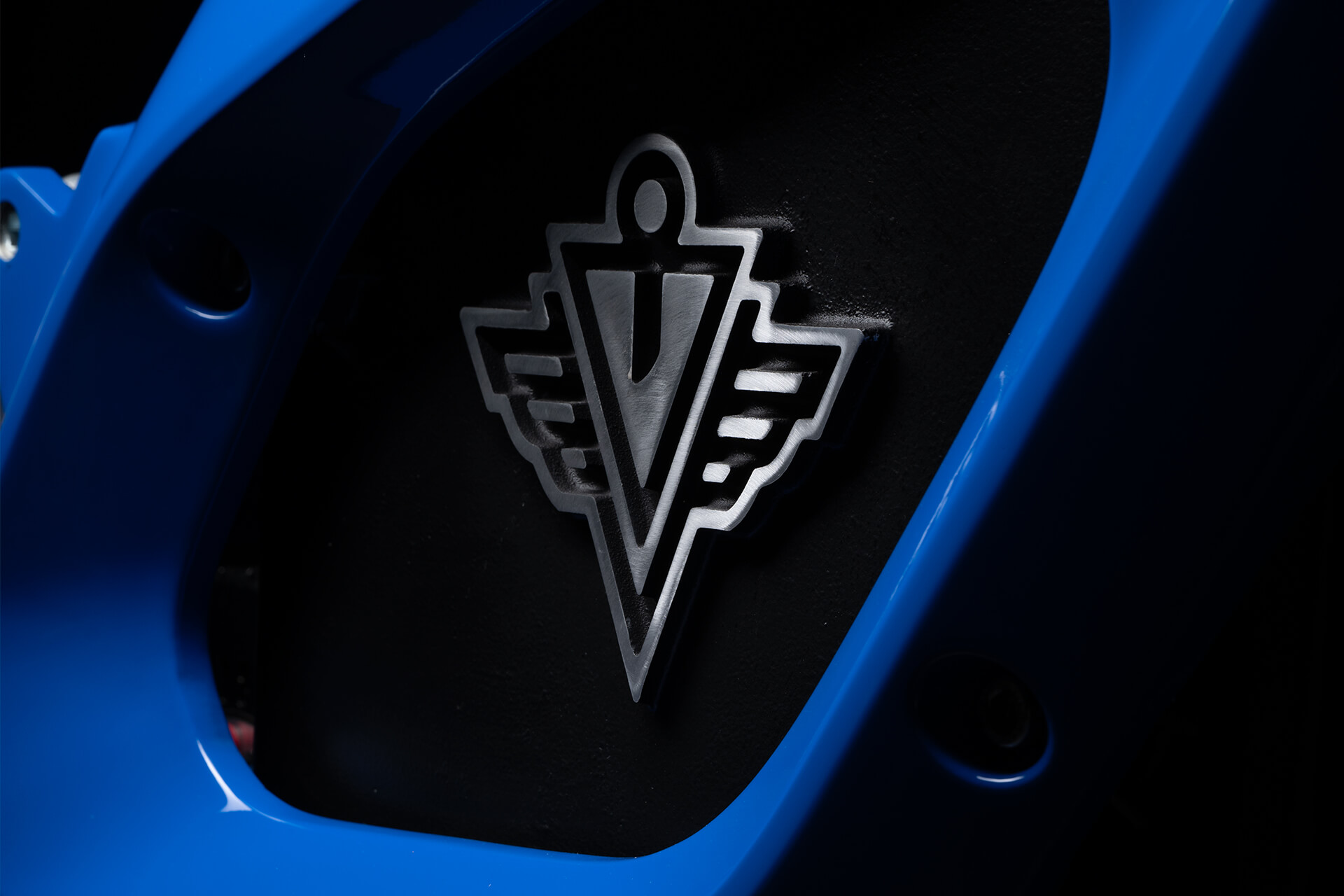 Lacama BIposto

Tech Specs
A symphony of Italian design and adrenaline, is a double-seater masterpiece that pushes the boundaries of electric motorcycling. Discover the unique features of LACAMA Biposto.
Type:

Axial Flux PMSM

Peak efficiency: 98%
Power:

110 kW – 150 CV

Weight:

11kg

Torque: 230 Nm
Torque at the wheel: 774 Nm
Power supply:

100% electric, zero emissions

Voltage: 400 V
Riding mode: 4 riding modes: Rocket!, Sport, Eco, Wet
Adjustable regenerative braking in 4 levels: 0 – 1 – 2 – 3
Dashboard: 5″ TFT display 16.7 million colors
Traction Control: Adjustable traction control in 5 levels: Ultrsafe, Drive, Race, Race Pro, Off Launch Control System
Safety equipment:

Cornering ABS, Traction control, Anti-wheelie with 6 axis inertial platform

Keyless system: Electric steering lock
Reverse gear: Electronic
Max speed: 230 km/h
Acceleration:

0-100 km/h: 3.4 sec

Range: Urban cycle 257 km
Technology: Tazzari EV Fluid Battery System – BMS Tazzari EV – NCA Samsung. Batteries with cells immersed directly in dielectric liquid that performs conditioning (cooling, heating, fireproof insulation) thanks to the Fluid Battery System developed by Tazzari EV Technology.

Battery charger: Integrated 3.3 kW and DC Fast charging with CCS2

Battery Guard System: Automatic battery maintenance and balancing management during periods of inactivity
Recharging cable: Complete with Control Box for home charging as standard
Frame: Single-piece aluminium casting frame
Swingarm:

Single-piece aluminium casting frame

Fork: Multi-adjustable 43mm Öhlins fork
Mono shock absorber: Multi-adjustable Öhlins
Front brake: Brembo, double floating disc Ø 320 mm, 4-piston radial caliper
Rear brake: Brembo, single disc, Ø 245 mm, 2-piston caliper
Transmission: Belt with high-density carbon fibre traction cable
Rims: Spoked, front 17″ x 3.5″ / rear 17″ x 5.5″ with tubeless system
Tyres: Pirelli Diablo Rosso 3 – front 120/70 ZR17 / rear 180/55 ZR17
Alternative Choice tyres Pirelli MT60RS
Weight: 219Kg
Seat height: 817 mm
Length: 2110 mm
Width: 800 mm
Wheelbase: 1490 mm
Bodywork: Modular system, possibility to change bodywork between various 1 and 2-seater designs, choose BODY and FACE and change them quickly at any time
Painting: Customisable from 22 paint colours for BODY, FACE, frame and swingarm
Seat: Seats with GEL technology for superior comfort, choice of 20 colours of eco-leather, in various designs
Limited maximum speed: 170 km/h
Power: 82 hp
Torque: 140 Nm
Weight: 197 Kg
LACAMA: Starting from 31.800 € plus local taxes
LACAMA Hyperlight: 

Starting from 29.800 € plus local taxes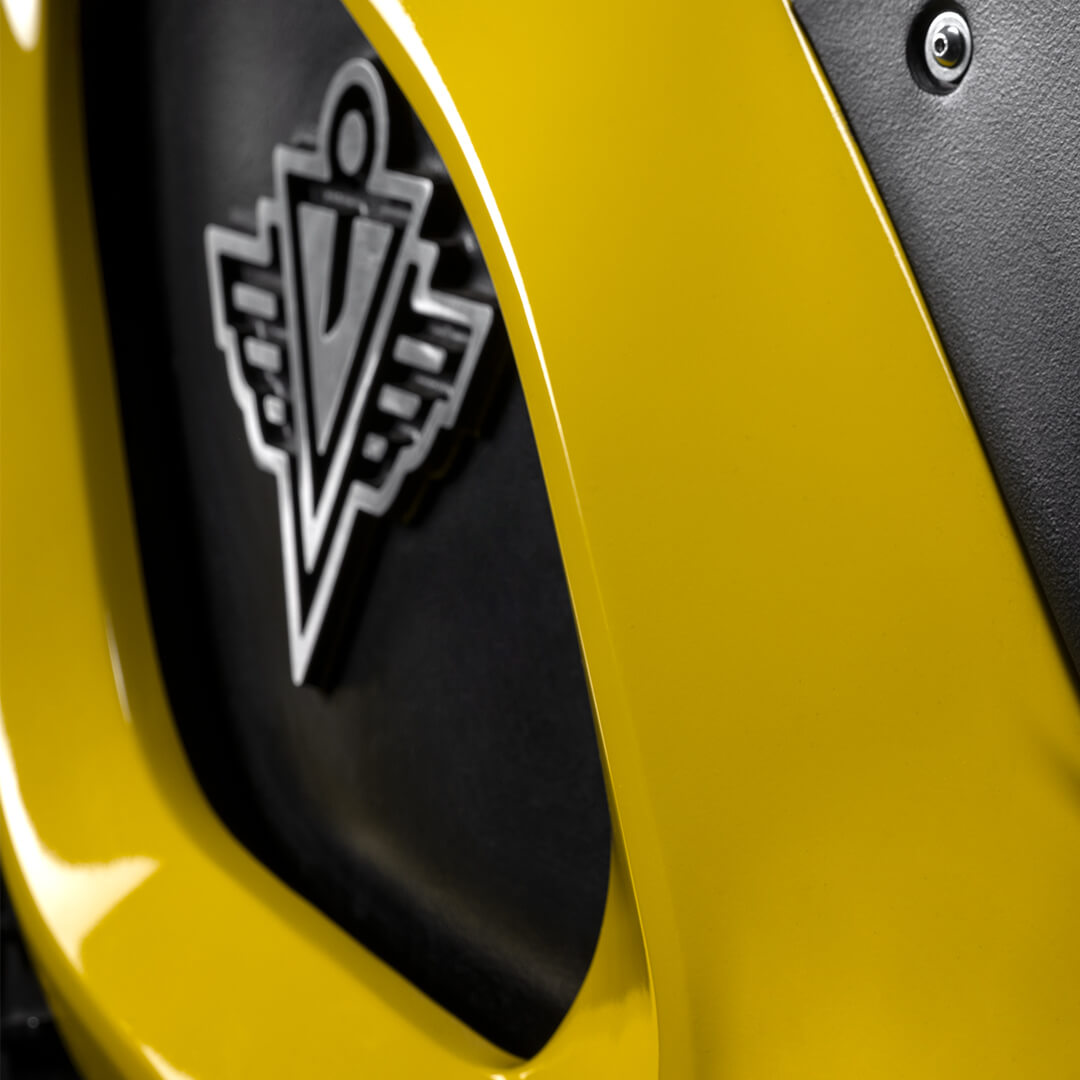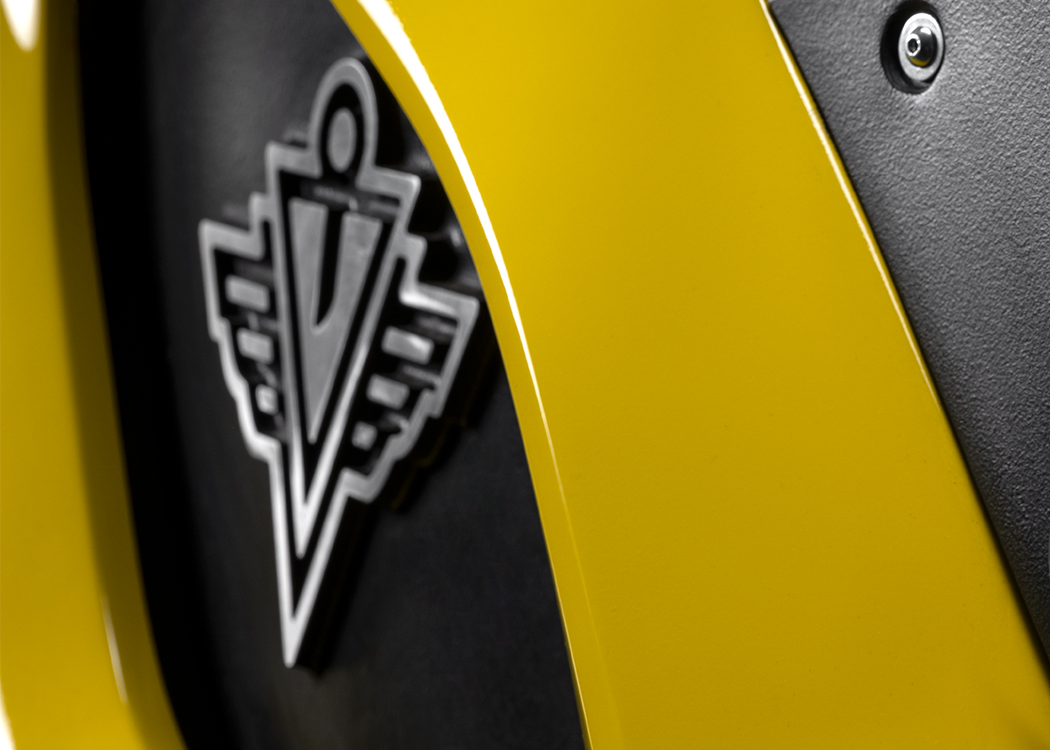 Crave for lightness?
LACAMA Monoposto is available also in the Hyperlight version with a total weight of an amazing 197kg curb weight and more relaxed performance characteristics.
Want to know more?


Get in touch